Integrated River Sludge Dewatering System Delivered to Customer
2021-05-26
On May 25th, a set of customized river sludge dewatering system was officially delivered to a foreign customer.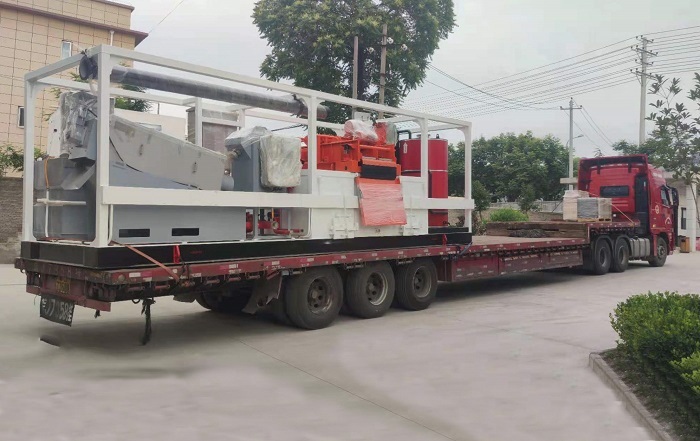 The client's project is for river treatment, which needs to dehydrate the sludge deposited at the bottom of the river in many years. The project is located in a frigid region, where the muddy water is easy to freeze and difficult to deal with. According to the working conditions of the project and the requirements of the customer, Brightway customized this set of equipment for the customer. Brightway designed this complete set of three-stage separation sludge dewatering system. It is equipped with a mud heating device, two-stage screening device, dosing device, stacked screw dehydration device, etc. The designed processing capacity can reach 25m³ per hour. The advantage of this sludge dewatering system is that in any season work can be carried out outdoors without being affected by the air temperature. In addition, the integrated system does not require disassembly or installation. It is ready to use, convenient for transportation, and can be moved during construction, thus reducing the working time of the project and saving construction costs.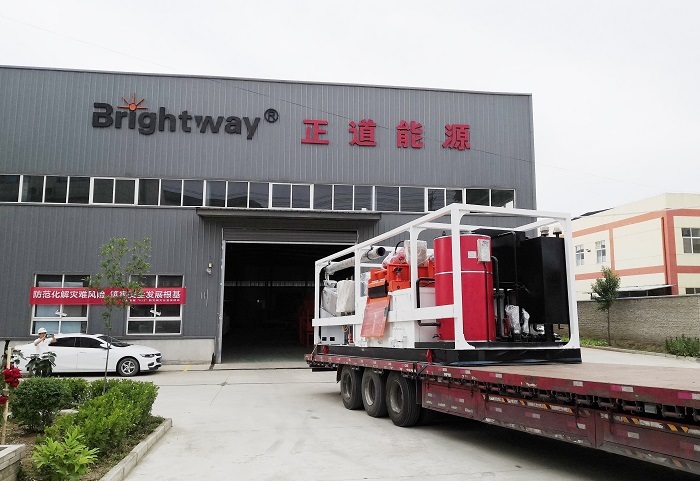 In the field of river dredging and river treatment, Brightway can provide customers with an integrated set of sludge dewatering equipment solutions, which can help customers solve the problem of on-site sludge dewatering treatment and help the environmental protection cause of river treatment. If you have this requirement, or are interested in our sludge dewatering program, please email us at brightway@brightwaysolids.com.
Vorige :Solids Vacuum Pump in Oilfield
Volgende :Brightway Appears at the 21st China International Petroleum and Petrochemical Technology and Equipment Exhibition