Sludge Separation and Dewatering System for Zao River Control
2019-08-27
On August 25, After three days of installation and commissioning, The
river sludge separation and dewatering system
customized by Brightway has been started to run formally at project site of Zao river control in Xi 'an City of china.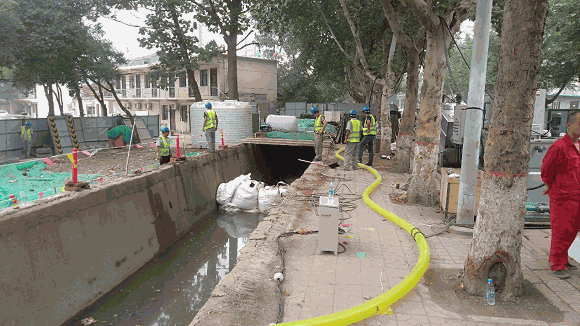 The project of Zao river control is contracted by Sinohydro Company, the famous water treatment company in China. The construction length is 27.4 kilometers and the processing capacity is up to 1000m³ per day. The construction period is 2 months. Drinking water from zaohe river into the city is a livelihood project. At present, in order to increase the urban water area, The government chosen the Sinohydro Company to undertake this major project. The total investment of the project is more than 2 billion yuan.
Brightway provides a set of customizedriver sludge separation and dewatering system for Xi 'an zaohe river control project to help save the pollution control. The system adopts the combination of environmental protection agent imported from Germany and sand separation and dewatering equipment and the use of efficient spray and decolorization removal technology, It can remove silt and sand from the water, purify water quality, turn waste into treasure, and solve a series of water pollution problems effectively.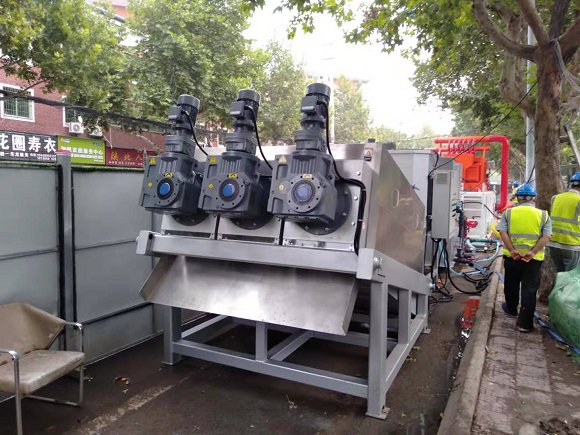 As the integrated solution provider for river (waterway) dredging and treatment, Brightway can provide a complete set of effective solutions for the treatment projects of large waterway, large reservoir and serious pollution river in domestic and foreign. If you have any problems with river control, please email to us: brightway@brightwaysolids.com
Vorige :1000GPM Slurry Recycling Unit for Micro-tunneling